History
Antibodies & Other Tools
Antibodies
1st appearance: Thor #388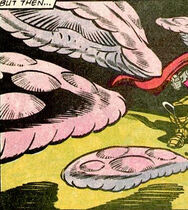 Jellyfish like creatures that exist inside Celestials. They attack in great numbers, swarming over an invader, attaching themselves and secreting a powerful acid.
















---
Humanoids
1st appearance: Thor #388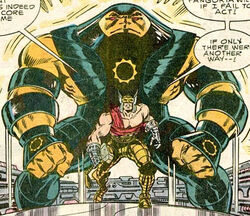 Armored behemoths that exist inside Celestials to expel intruders. Exitar uses them to fight off Thor when he breaches his armor.


















---
Nameless
1st appearance: Thor #388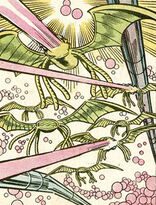 Winged and tentacles creatures existing inside Celestials. They swarm in great numbers and can fire powerful blasts from their one eye.
Powers and Abilities
Powers
None known.

Abilities
None known.

Average Strength level
Unknown.

Weaknesses
None known.

Habitat
Habitat: Habitat of this race is unknown.
Gravity: Gravity of this race is unknown.
Atmosphere: Atmosphere of this race is unknown.
Population: Population of this race is unknown.
Miscellaneous
Type of Government: Government type unknown.
Level of Technology: Technology level unknown.
Cultural Traits: Cultural traits unknown.
Representatives: No Known representatives.
Notes
Trivia
See Also
Links and References
Ad blocker interference detected!
Wikia is a free-to-use site that makes money from advertising. We have a modified experience for viewers using ad blockers

Wikia is not accessible if you've made further modifications. Remove the custom ad blocker rule(s) and the page will load as expected.